CMS SERVICES FOR CREATIVES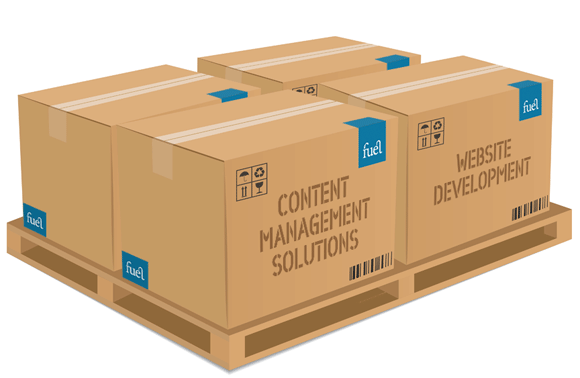 Content Management solutions for custom designed websites
As a designer you want to be able to design for the web, without worrying about CMS web technologies. Fuel provide a comprehensive website development service and regularly install custom content management systems for other designers and creative agencies.
HOW DOES IT WORK?
This service includes all of the technical and time consuming steps: installation, customisation, hosting set-up, etc. (plus HTML & CSS coding if required).
a] You design, we supply HTML coding and implement the CMS  - or -
b] You supply coded HTML templates, we implement the CMS
Design
As long as it is technically possible, we can customize the CMS to work intuitively with any design.
Affordable solutions
SEE FULL DETAILS OF THE DESIGNER PACKAGE ›› 
The final price for development is given on sight of designs/ UI wireframes / features overview document.
About the Content Management System
For professional websites we primarily work with the open-source Silverstripe framework to create an intuitive CMS interface that is tailor-fit to your website design. Silverstripe's flexibility ensure that you will never have to compromise your design for the CMS, or have to explain awkward 'workarounds' to your clients.
View a list of websites Fuel have recently developed with the Silverstripe CMS ›› 
Vist the Silverstripe.org website for more information ›› 
Billing
We will always quote and bill you directly, so you retain control of your client's final invoice. All of our charges are 'once off' and there are no repeat fees and no hosting markup (you, or your client, will pay for hosting directly to the hosting provider).
Open arrangements for transparency
We usually recommend working transparently, where you would charge your design fee plus a markup on our service fee (eg. 10%), but we can be completely invisible to your clients if preferred.