John's Bookshop
Located in the old part of Athlone, in County Westmeath, John's bookshop sells secondhand, antiquarian and some new books. They also sell original documents and ephemera; original and reprinted photographs; and original art works.
Design by David Donohoe
This website features a customised version of the
Silverstripe
content management system, allowing the owners direct control over all of the content.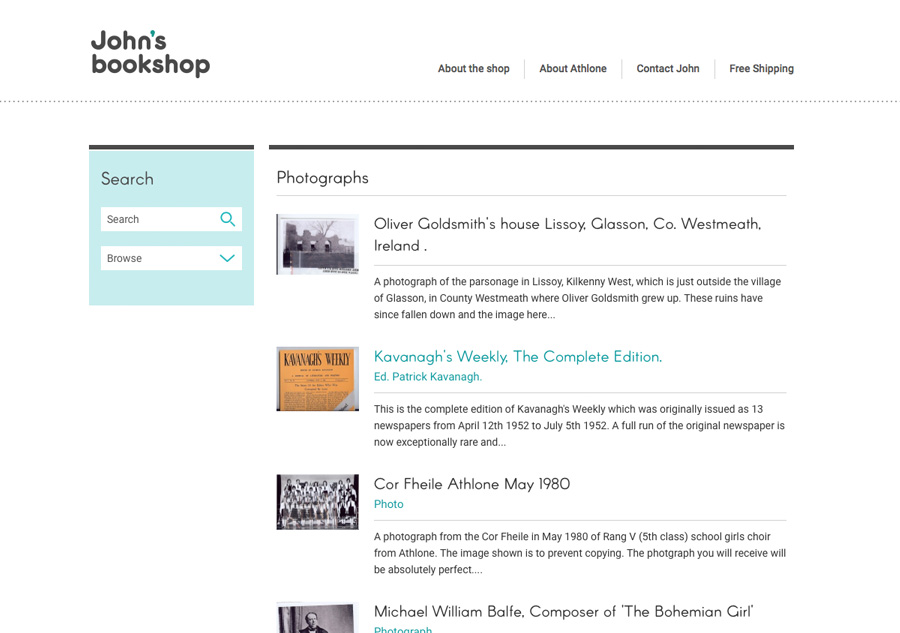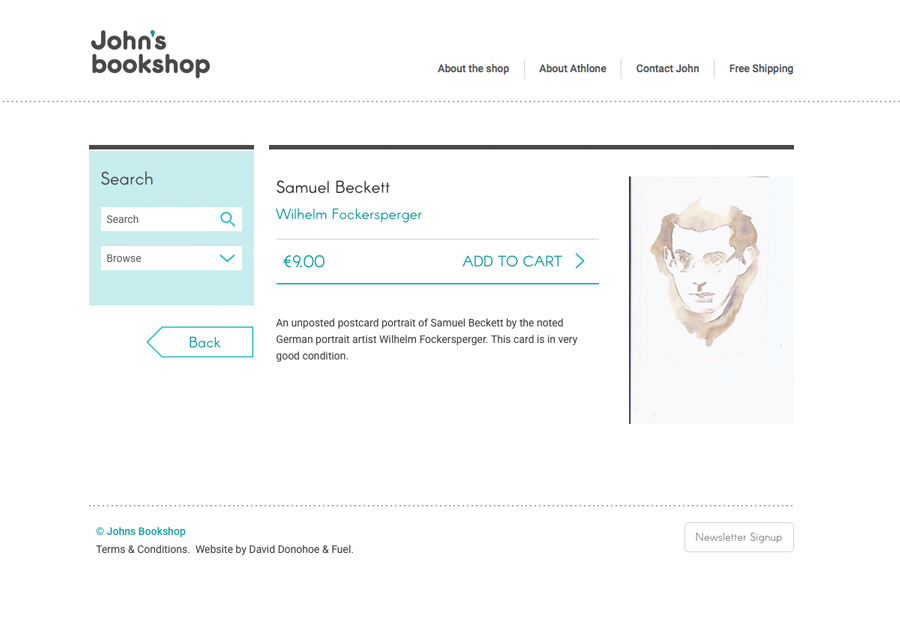 Open this website in a new window/tab ›