Tully Landscapes
Tully Landscapes is one of Ireland's leading Landscaping Companies with over 40 years experience in the industry. The customised CMS allows the staff at Tully Landscapes to easily add projects and news to the website at any time.
Designed inhouse by Neil Creagh
This website features a customised version of the
Silverstripe
content management system, allowing the owners direct control over all of the content.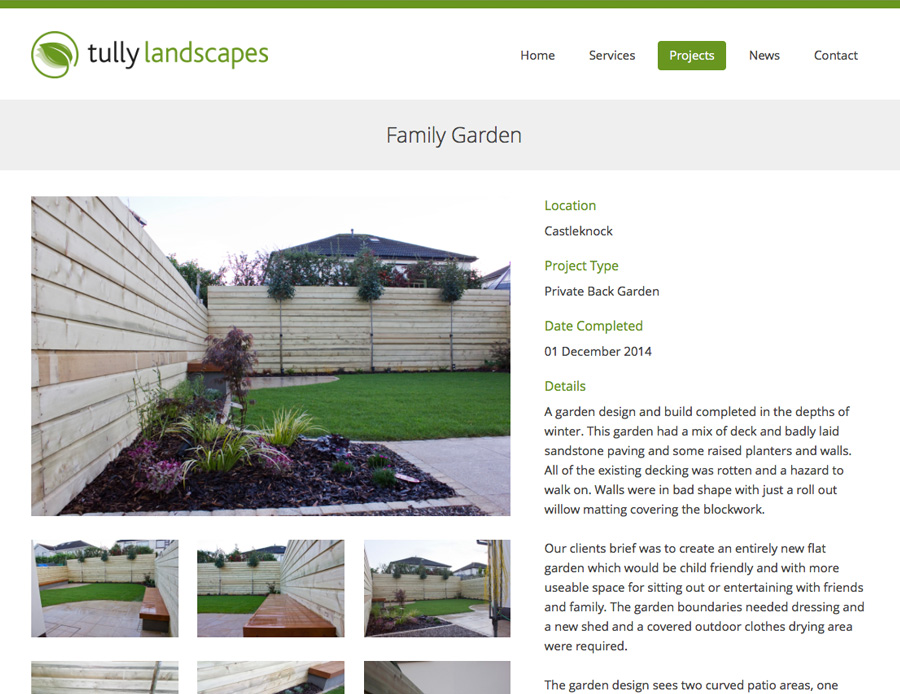 Open this website in a new window/tab ›