Space International
SPACE is an international organisation, formed to give voice to women who have survived the abusive reality of prostitution. "SPACE stands for Survivors of Prostitution Abuse Calling for Enlightenment. We call for enlightenment because before we can expect social change, prostitution must be recognised for the abuse that it is."
Designed inhouse by Neil Creagh
This website features a customised version of the
Silverstripe
content management system, allowing the owners direct control over all of the content.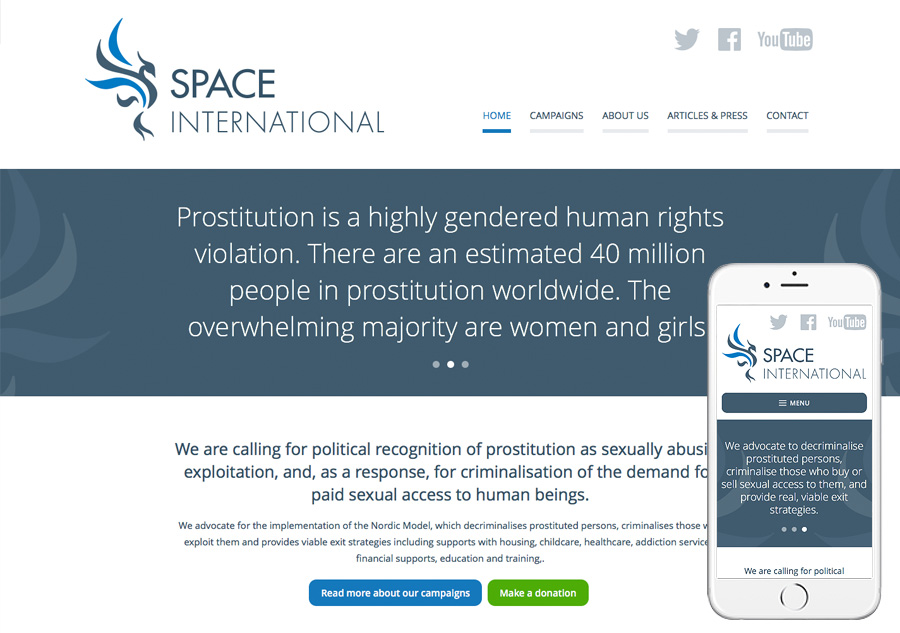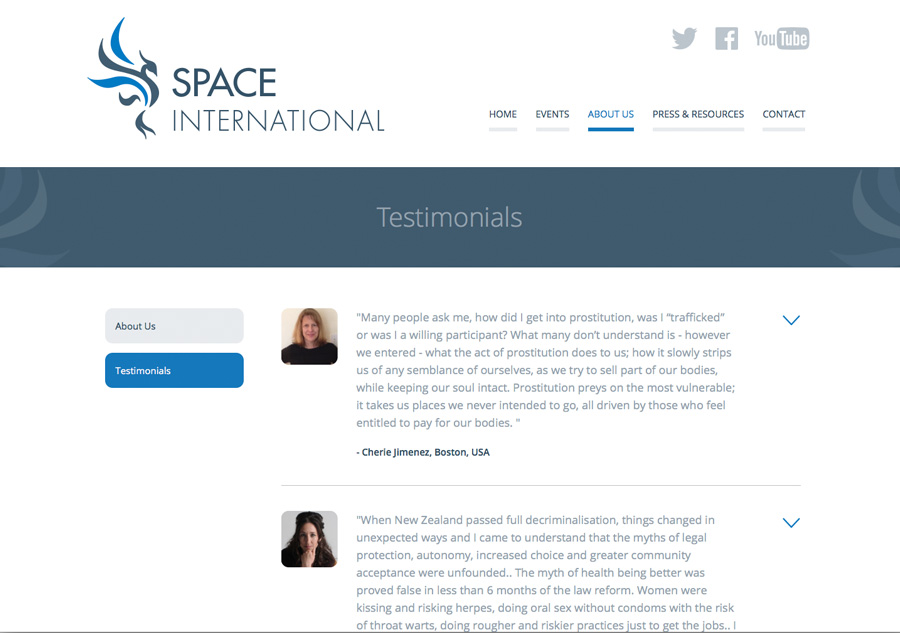 Open this website in a new window/tab ›