Dublin's Tenement Museum
14 Henrietta Street is Dublin's new tenement museum. It tells the story of the house and the lives of the people who lived there and how social change impacted on them over time.
Design by David Donohoe and Peter Maybury
This website features a customised version of the
Silverstripe
content management system, allowing the owners direct control over all of the content.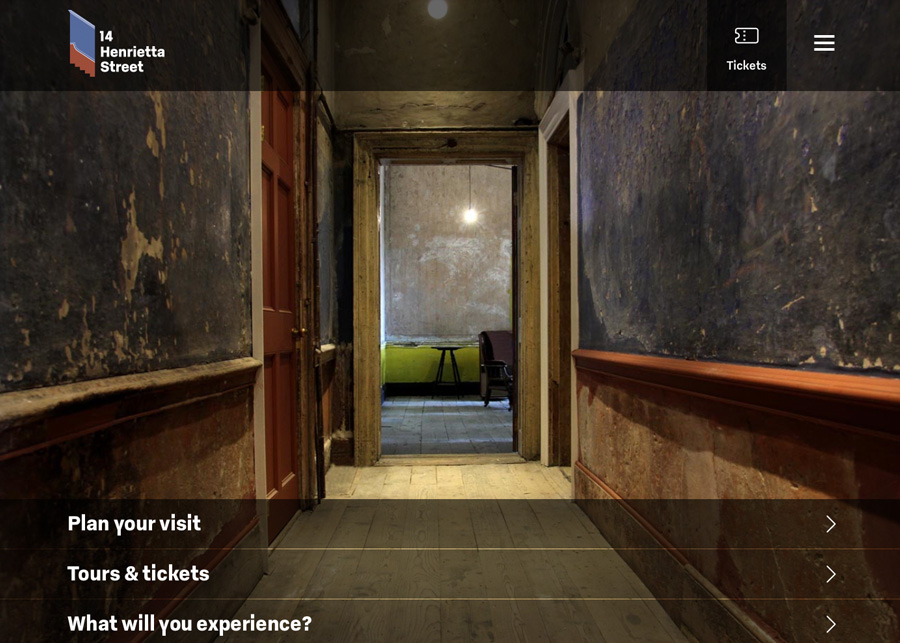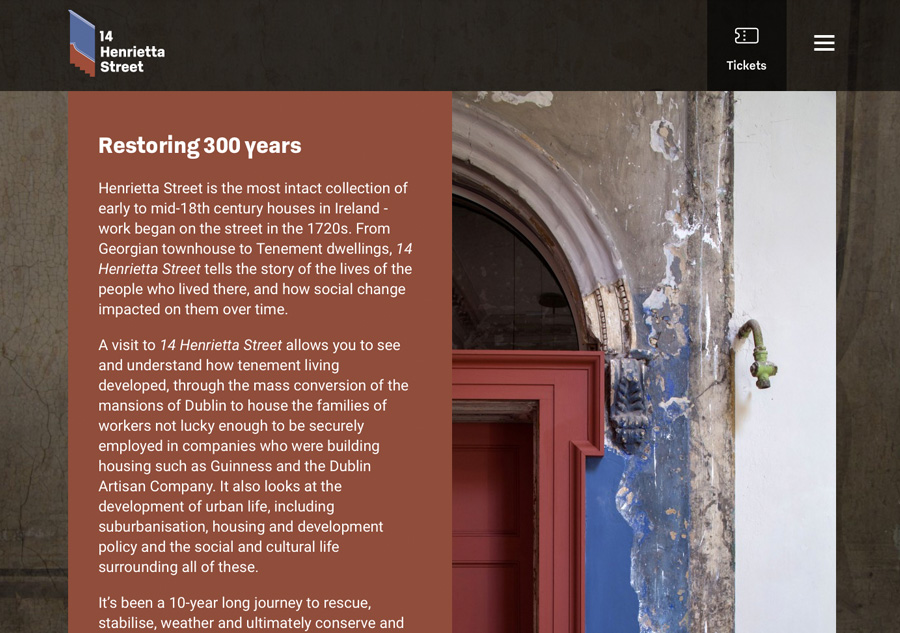 Open this website in a new window/tab ›