DIT Graduate Exhibition 2018
Designed by Philip Towell & Declan Behan (2018 Visual Communication Graduates), we worked with them to create this unique exhibition website to showcase all of the exhibition projects.
Movement and animated UI elements create an interactive presentation. A broken grid structure on the course display pages feature random loading order and sizing to prevent prioritising any work, as well as colour blocks placed throughout the work that allow a unique reshuffle animation of all projects.
This website features a customised version of the
Silverstripe
content management system, allowing the owners direct control over all of the content.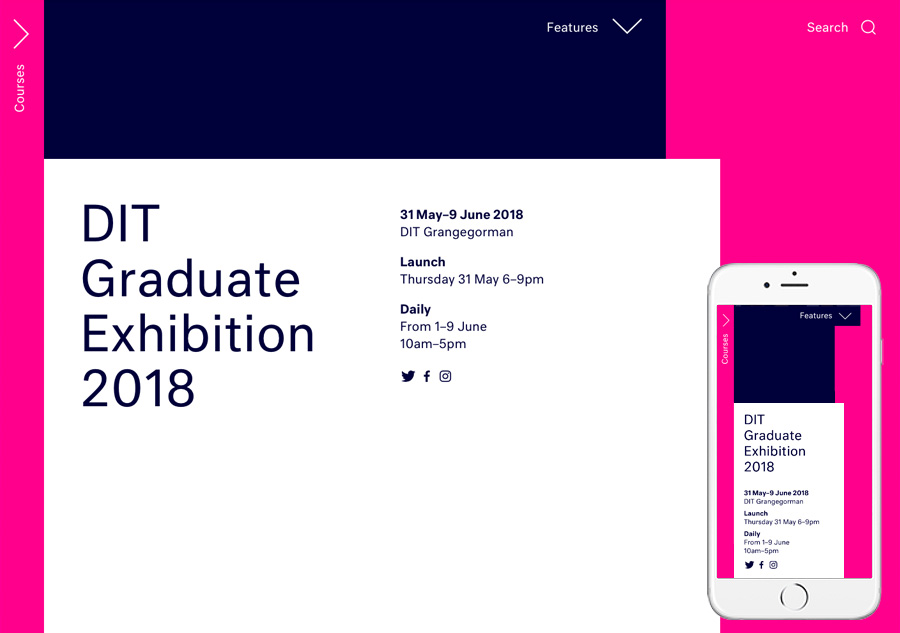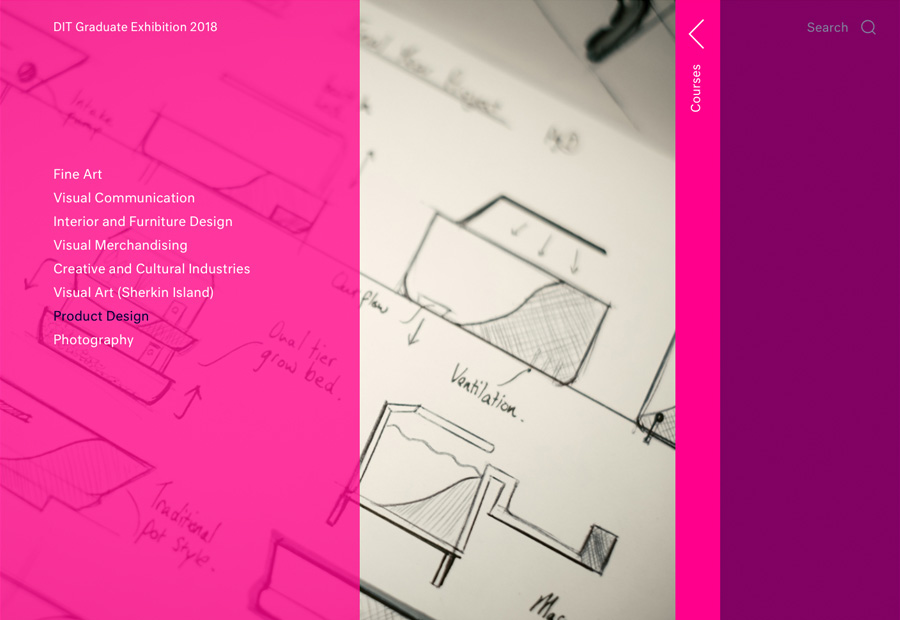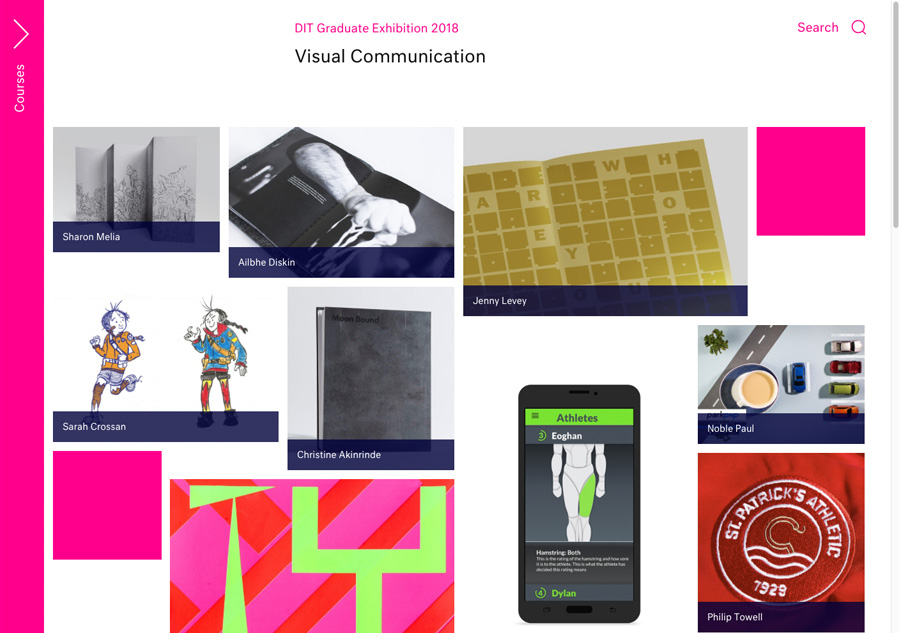 Open this website in a new window/tab ›