Cainthus
Cainthus is a machine vision company based in Dublin, Ottawa, and San Francisco. They have developed the world's first facial recognition technology for dairy farms, enabling real-time, data driven decision making for farmers.
Designed inhouse by Neil Creagh
This website is built on the
Squarespace
platform, an integrated website builder, CMS and hosting service.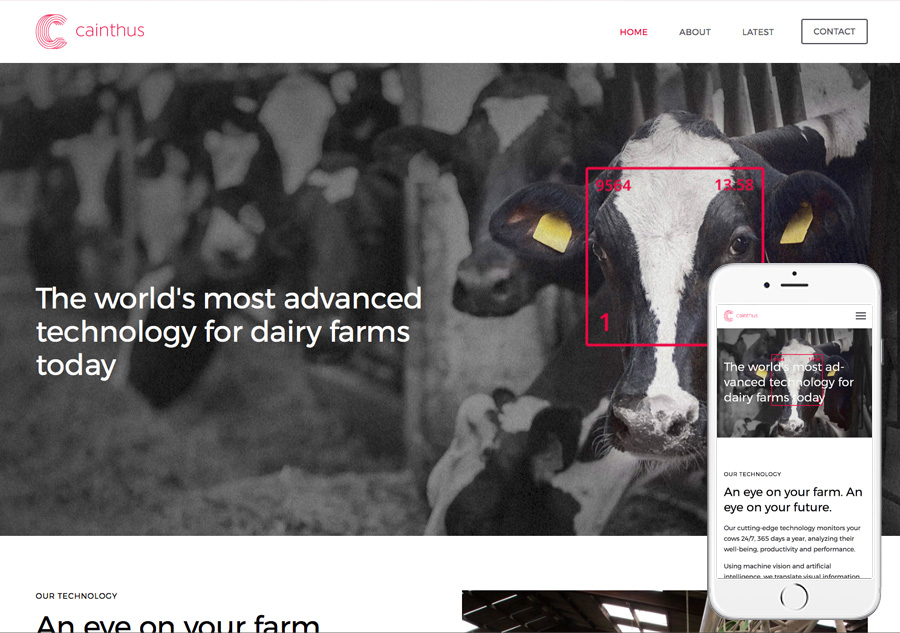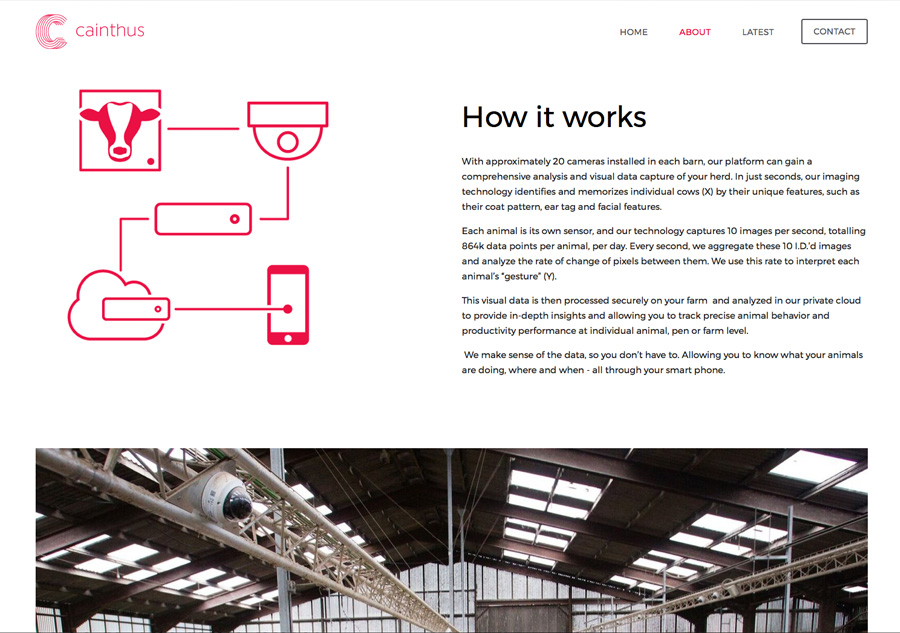 Open this website in a new window/tab ›