Literature Ireland
Literature Ireland is the national agency in Ireland for the promotion of Irish literature abroad. We work to build an international awareness and appreciation of contemporary Irish literature, primarily in translation.
Designed inhouse by Neil Creagh
This website features a customised version of the
Silverstripe
content management system, allowing the owners direct control over all of the content.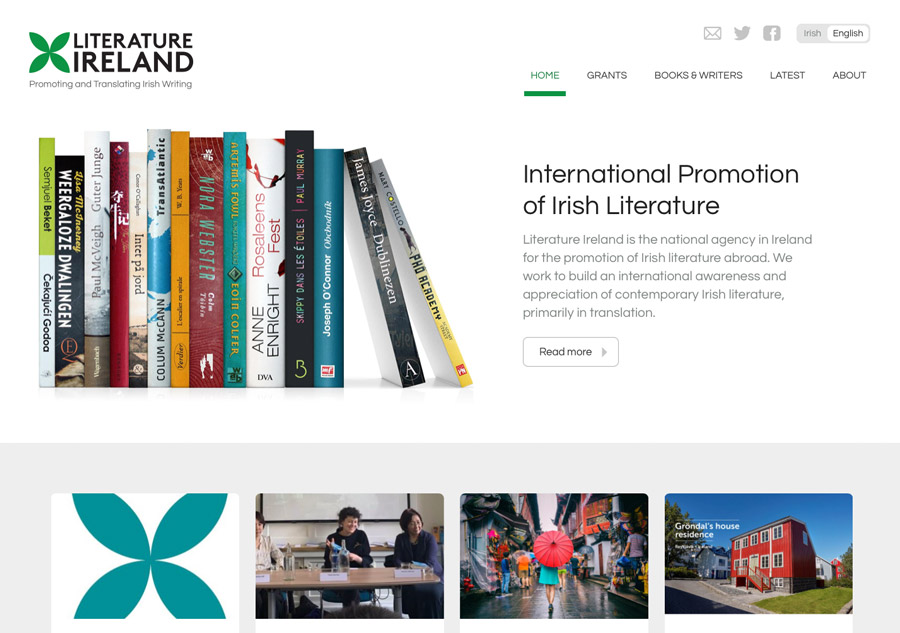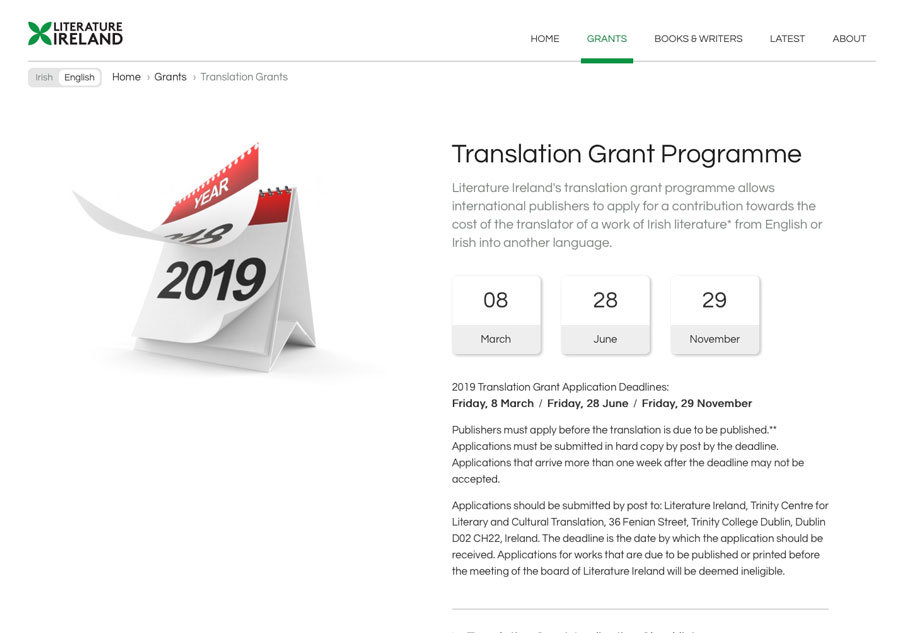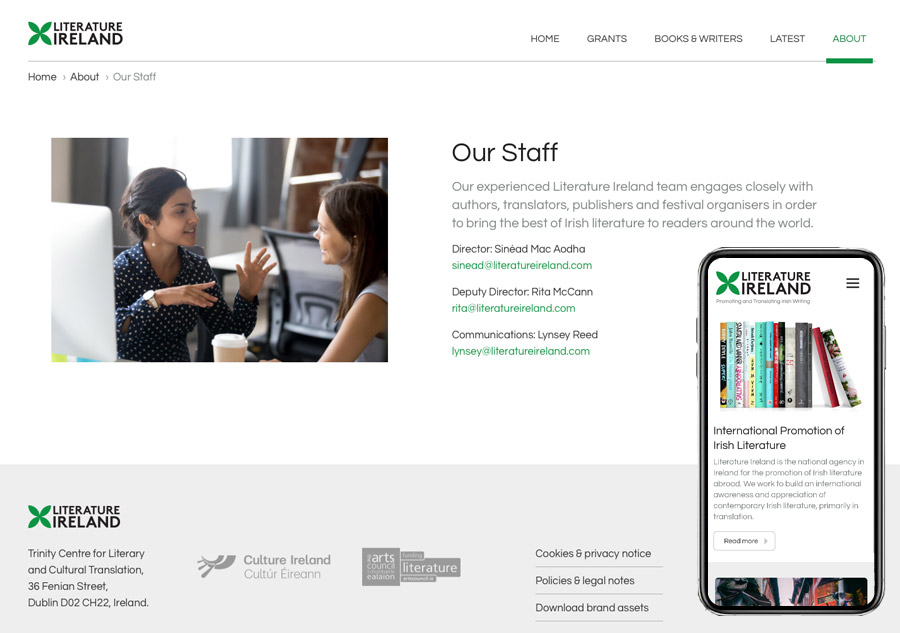 Open this website in a new window/tab ›