About us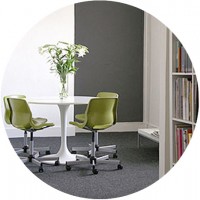 Fuel is a Dublin-based graphic design and web solutions company. Our services include web design & development as well as corporate identity/branding & print design.
With clients ranging from sole traders to large corporations, we strive to supply the same professional and personal service to all; creating innovative and tailor-made solutions every time.
Located in Studio Two, 136 Capel Street, Fuel operates from a shared office space surrounded by other creative professionals. This close-knit network leads to a collaborative environment, allowing us to provide a better service to all of our clients.
Originally a freelance design service by Neil Creagh, Fuel expanded in 2005 into a high-end design and web solutions consultancy.
More Information
Our sample Packages group together the most commonly requested set of features for different project types. They should help to outline our process and typical costs involved.
Our FAQs might help to answer some questions you may have.