Easyedit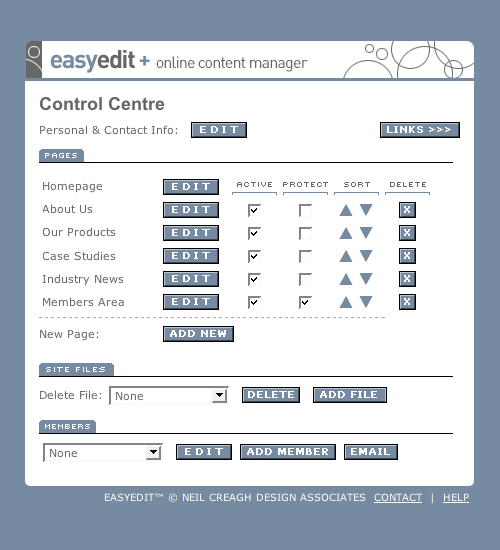 Easyedit was our inhouse content management system (CMS), designed and built back in 2002 to offer our clients an affordable alternative to any of the existing CMS packages on the market. At that time we found that available solutions were either too restrictive, too complex, or too expensive.
Since that time Open Source software has come a long way and we no longer install Easyedit on any new website projects.
Our current CMS package uses an open source system called Silverstripe, which we believe to be one of the most modern and intuitively user friendly content management systems available.