Brand Identity Design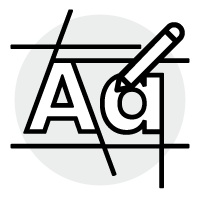 A new brand strategy and identity design for your business. This includes a new logo and a visual style guide for company wide use, establishing the look and feel of the company branding across multiple applications.
Brand strategy
Beginning with a meeting with key stakeholders, we will discuss the business, the market and ideas to establish goals and targets for this new branding project.
Brand refresh
A new design will be established for company logo, colours, type style, and messaging, with layout examples for multiple applications across different media types. A branding guidelines document will be provided, along with multiple logo file types and sizes.
Pricing guide
Additional notes
From the portfolio:
Some recent Branding projects from our portfolio